Let us introduce ourselves
A few words about us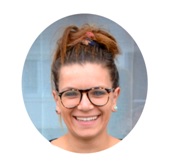 Pamela Jamault
CEO
She has been traveling around the world for almost ten years. She recently decided to settle down in her native small French town, in Brittany. She now wants to share with you her local tips about France and the French culture.
She loves to travel off the beaten tracks, go and meet the locals and always share a little of her culture and her time.
Learning languages fascinates her. It makes her share more with the people she meets during her journeys. It also makes her deeply appreciate the beauty of our multicultural world.
Travel agency Brittany & Normandy - Tryvell : Authentic travels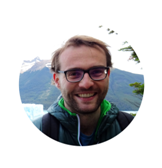 Tristan Montbroussous
Marketing director
He worked during several years in the media industry in Paris before he decided to start his own adventure. Passionate about history and sport he creates partnership with the local actors of those areas.
During his many trips around the world he has developed a vision of travel as a mix between culture, leasure and sharing. In Tryvell he has devoted himself to make people discover the local heritage, cultural or natural, of unfairly unkown places.
Travel agency Brittany & Normandy - Tryvell : Authentic travels
We keep on visiting a lot of different places in order to recommend the ones you will appreciate the most: unique places lead to authentic travels.
We suggest you different genuine routes so you can get closer to the French way of life, which is called "l'Art de Vivre à la Française".
        Discovering the most beautiful places in France.
        Meeting locals, welcoming and passionate people.
        Taking part of traditional celebrations and festivals.
        Immersive travels.
We also assist other local tourism stakeholders in their international presence and especially for the Chinese market.
For example we train them to welcome Chinese tourists and we also give them our advice and expertise about Chinese social networks and Baidu SEO.
Off the beaten path and thematic travels
Authentic and exclusive tours
Local and passionate guides